Life, translated in an boundless world of nuances, in a universe of shades, in a kaleidoscope of chromatic choices, to offer you a complete palette with which to create your world, with fantasy and originality, according to your needs.

For more information click here ...
From car and motorbike components to accessories for sport, from the finish on a pair of glasses to the parts of a domestic appliance, from the bodies of agricultural machinery to the frames of racing bikes, from electronic appliances to furnishing articles. Innumerable possibilities, innumerable colours available.
Inesco 's vast range of water and solvent based paint products for all types of plastic and metal and its ability to elaborate innumerable varieties of shades allows it to solve any problem related to the application of special paints, with reference to all the various sectors of industrial painting.
For over twenty years Inesco has stood out for the continuous and professional technical assistance offered to customers and for its prompt deliveries, and not just for this. All requests, even the most difficult and unusual, are developed together with the customer, until the necessary result is obtained. Inesco combines craft know-how with creativity to offer product innovations with continuous research into styles and trends.
A clean and sanitized environment with professional sanitation methods and systems can prevent the onset of allergies, as well as other respiratory and skin disorders, thus helping to

Charismatic General Manager with ten years experience in several Multinational Industry, rules the market with absolute wisdom and competence.
Carlo Zaccaria
General Manager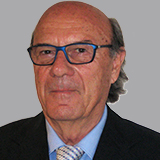 Young and dynamic Entrepreneur, cares sales and manages the sales network in Italy and abroad with shrewdness and professionality.
Nicola Zaccaria
Sales Director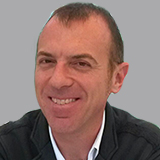 Efficient and friendly reference of the Customer Service, is fully able to fulfill every kind of Customer expectations before and after the purchase of our products.
Andreea Vrabie
Customer Service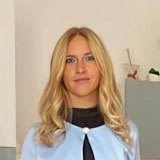 Technical Manager, precursor of the water-based paints, from 30 years a fervid formulator, leads a functional laboratory and always sensitive to Customer needs.
Ernesto Susani
Technical Manager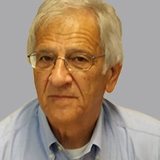 Chief of the Administration Office, will assist you with courtesy and promptness, regarding each activities of administrative, patrimonial and fiscal nature.
Marisa De Checchi
Administration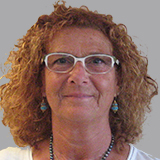 Referent Poland Sales Office, represents, through Wodnik Company, our Company with reliability and thoroughness.
Anna Kościelniak
Poland Representative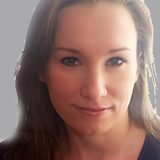 Skilled and diligent in charge of commercial relations with foreign countries, she deals to satisfy worldwide customers needs with great interpersonal skills.
Giulia Lonardi
International Relationship Office